We're Proud of Our Food Safety Policies​
SQF LEVEL 2
CERTIFICATION
SQF is a Food Safety Management Certification Scheme, created and managed by SQF Institute, used to control food safety risks.The Food Safety Certification requirements provide a rigorous system to manage food safety risks and provide safe products for use by companies in the food industry.
USDA ORGANIC
CERTIFIED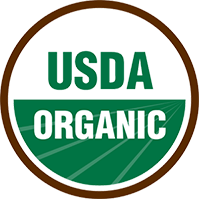 Organic is a labeling term that indicates that the food or other agricultural product has been produced through approved methods. The organic standards describe the specific requirements that must be verified by a USDA-accredited certifying agent before products can be labeled
USDA organic.
KOSHER CERTIFIED
Kosher refers to a set of intricate biblical laws that detail the types of food that a Jewish person may eat and the ways in which it may be prepared. To be certified Kosher, all ingredients in every product—and the process of preparing the product—must be certified for orthodox kosher-compliance too.