We're Proud of Our Food Safety Policies​
SQF LEVEL 2
CERTIFICATION
SQF is a Food Safety Management Certification Scheme, created and managed by SQF Institute, used to control food safety risks.The Food Safety Certification requirements provide a rigorous system to manage food safety risks and provide safe products for use by companies in the food industry.
USDA ORGANIC
CERTIFIED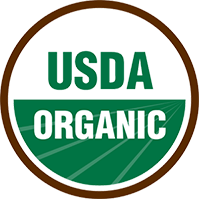 Organic is a labeling term that indicates that the food or other agricultural product has been produced through approved methods. The organic standards describe the specific requirements that must be verified by a USDA-accredited certifying agent before products can be labeled
USDA organic.
NON GMO
CERTIFIED
Non-GMO means non-genetically modified organisms. GMOs (genetically modified organisms), are novel organisms created in a laboratory using genetic modification/engineering techniques. Scientists and consumer and environmental groups have cited many health and environmental risks with foods containing GMOs.
CERTIFIED
GLUTEN FREE
Gluten-free certification is a process designed to protect consumers with celiac disease and other gluten-related disorders by confirming that a food, drink or supplement meets strict standards for gluten-free safety.
RSPO
CERTIFIED
RSPO certification is an assurance to the customer that the standard of palm oil production is sustainable. … All organizations in the supply chain that use RSPO certified sustainable oil products are audited to prevent overselling and mixing palm oil with conventional (or non-sustainable) oil palm products.
UTZ
CERTIFIED
UTZ Certified stands for sustainable farming and better opportunities for farmers, their families and our planet. The UTZ program enables farmers to learn better farming methods, improve working conditions and take better care of their children and
the environment.
KOSHER CERTIFIED
Kosher refers to a set of intricate biblical laws that detail the types of food that a Jewish person may eat and the ways in which it may be prepared. To be certified Kosher, all ingredients in every product—and the process of preparing the product—must be certified for orthodox kosher-compliance too.